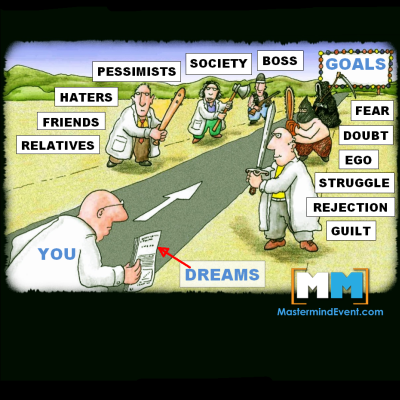 High-resolutions versions
Click the size you'd like, then right click and save. Large (850×850) | Medium (400×400)
Social Media Friendly versions
Click any link: Facebook | Twitter | Pinterest | Instagram | Tumblr | Flickr
Rejection? Fear? Doubt? Ego? Guilt? Haters? Friends? Society? Their Boss? Or…?
Don't worry, there are no wrong answers, people face hundreds of different possible obstacles! Have FUN with this… and remember, success won't be easy… but it WILL be WORTH IT!
Are you willing to fight through it all for you dreams? I sure hope so!